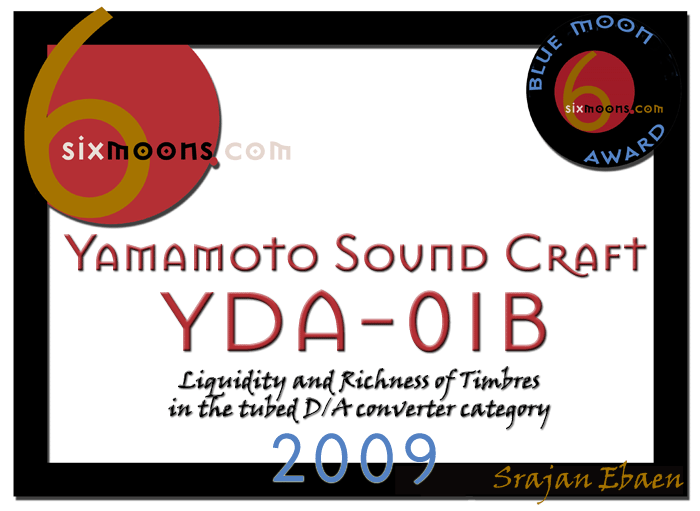 American Web magazine YDA-01B obtained the prize of Blue Moon Award in 6 Moons paper.

U.S. Web magazine 6Moons is the site which is performing publication about the music and the audio published only on Web.

It is the site which attracts attention as new publication business condition which had many readers in the whole world.

Although language is only English, it has readers in every country in the world.

I obtain attention from before for our products, and have the report of a product etc. carried out in 6Moons.


In the 6Moos, YDA-01B of our company obtained the prize of glorious Blue Moon Award this year.

Please refer to the detailed following site.


Moreover, before, YDA-01 and A-09S have obtained the prize last year.



Before the year before last, A-08S, A-08, and HA-02 are awarded or publicated.