Vacuum tube audio fair 2010 Report of exhibition
Our company sent to October 10 and the vacuum tube audio fair held in Akihabara on the 11th.
A light rain and the second day were the fine weathers the first day this year.
In spite of the light rain, many persons make a procession in front of the hall, and seemed to be the first time in the success as usual early morning.
The exhibition of this year of our company heard an analog record and CD combining an attenuator unit, AT-03-1A, and 3A centering on the power amplifier A-010 of a new product.
VT-52 of Western Electric currently used for A-010 thought a little that it was general with there having been somewhat few directions which can be observed probably because it is of little note.
WEVT-52 is a noted article of the genuine triode produced when WesternElectric was manufacturing the stamp type of WE300B.
I think that it is a vacuum tube which may attract attention more as a vacuum tube of the best time of WesternElectoric.
Of course, sound also has a very good taste.
Much more persons will hear this amplifier and I would like that merit to know at our company.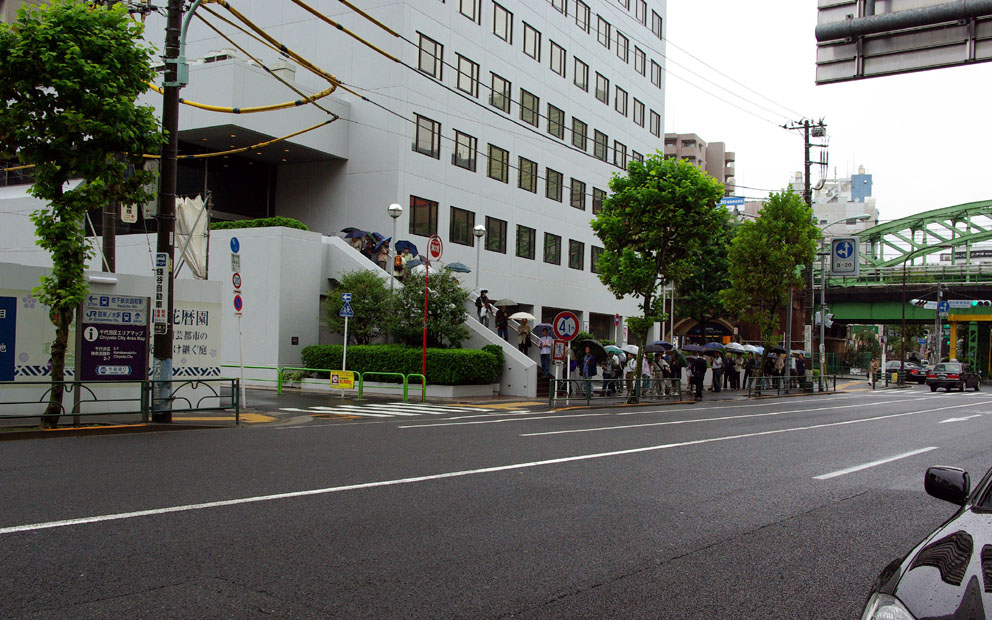 The procession before the hall (the first day and 30 minutes before the hall)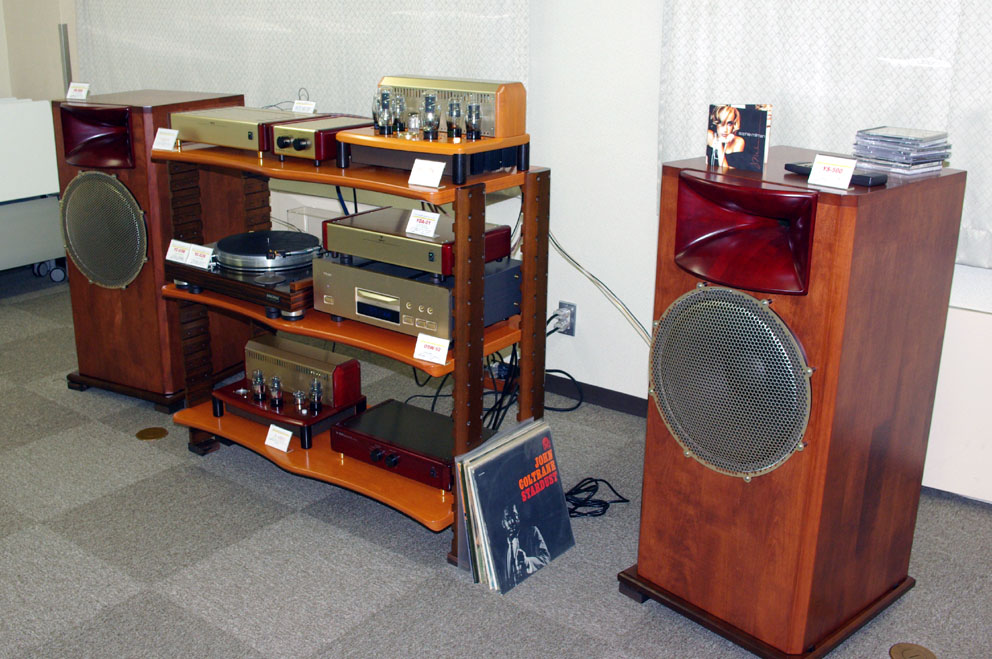 A set of audition products this year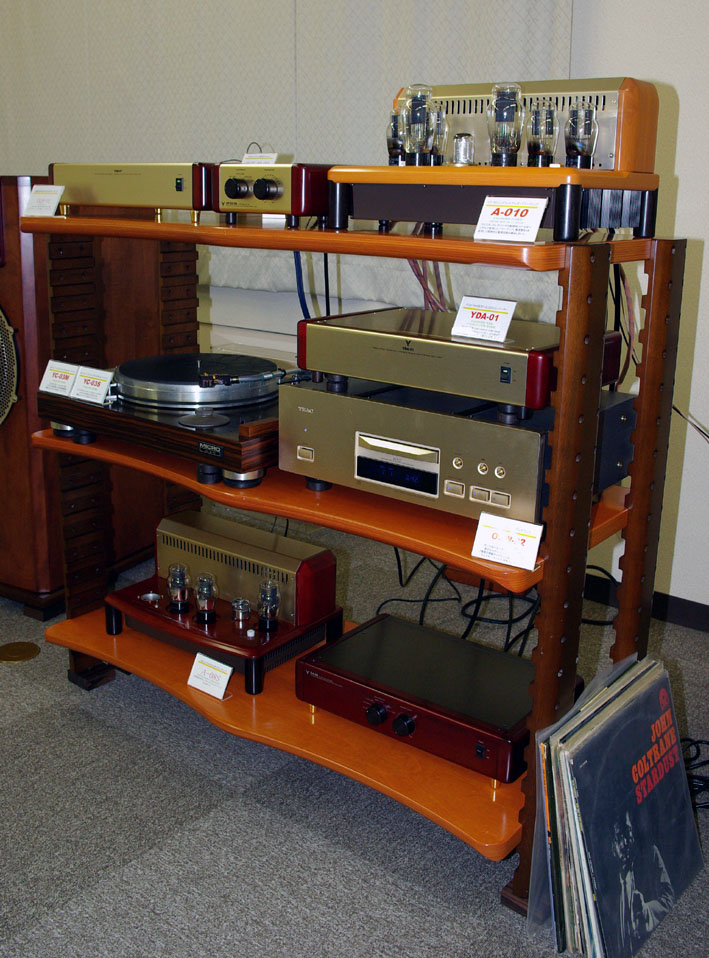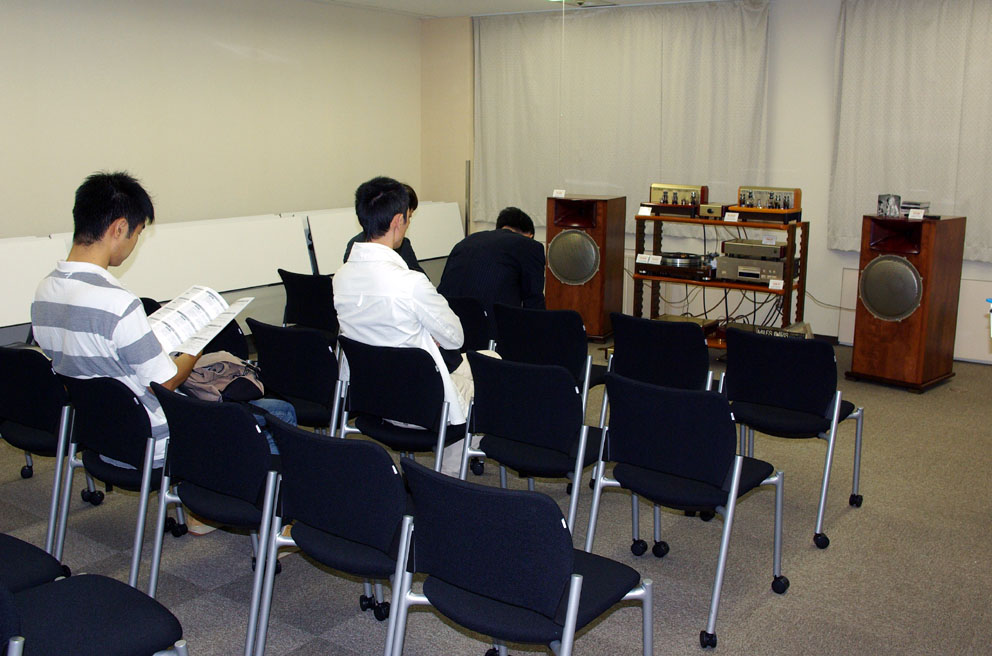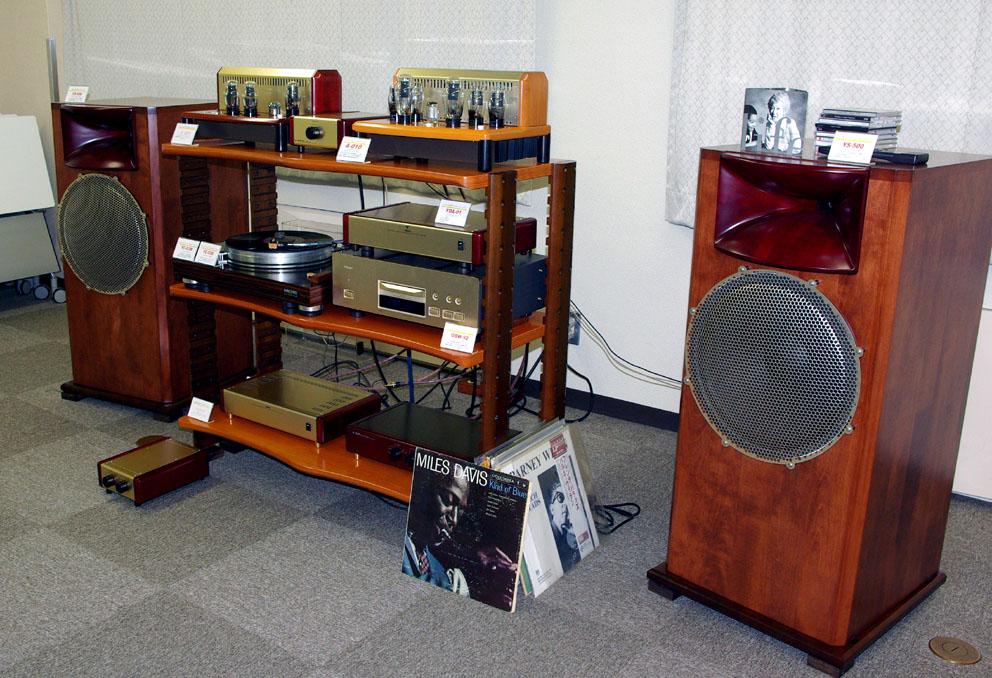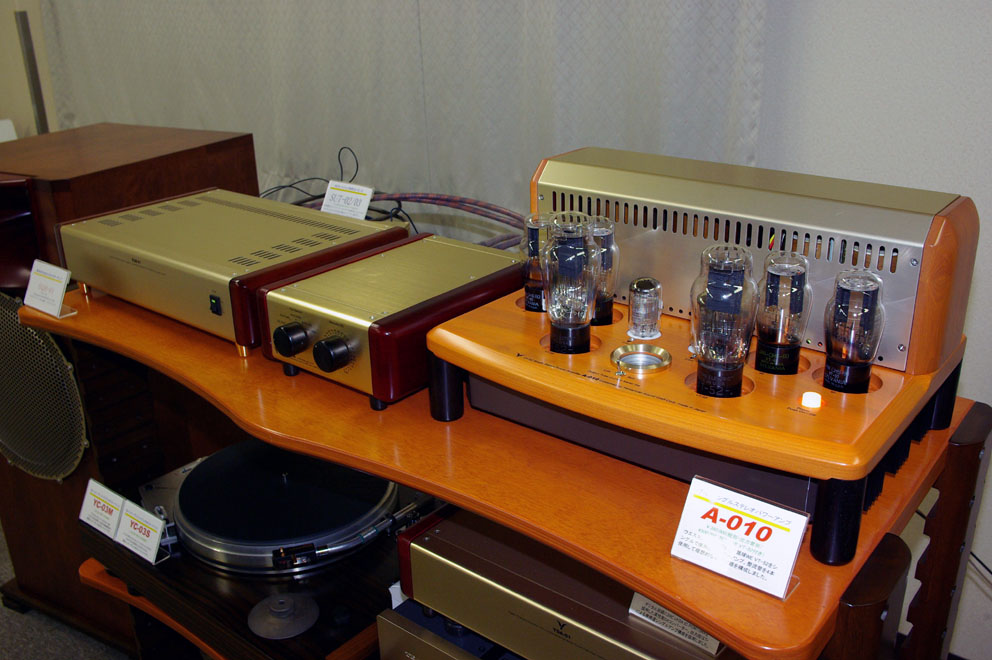 New product A-010 power amplifier and attenuator AT-03-3A, Phono Equalizer EQB-01.