Head shell made from woodenHS-3 boxwood material 9,000 yen
Cartridge fixed bolt BT-1 Product made from titanium set 3,500 yen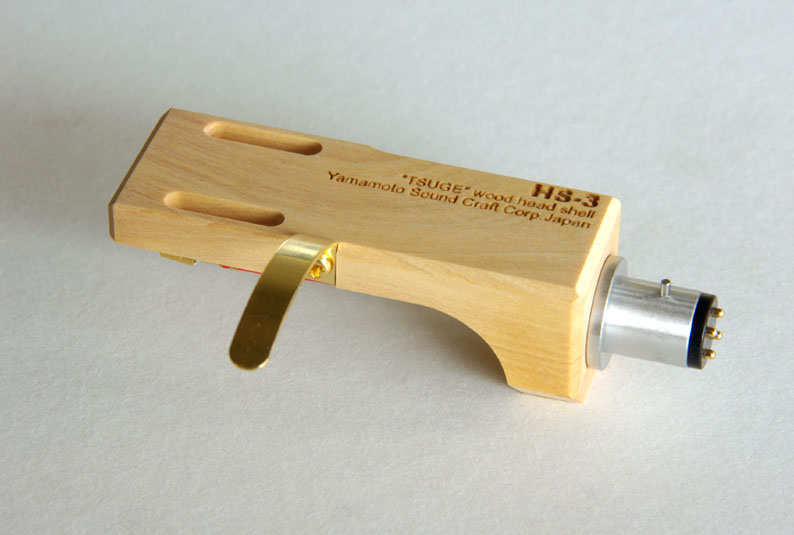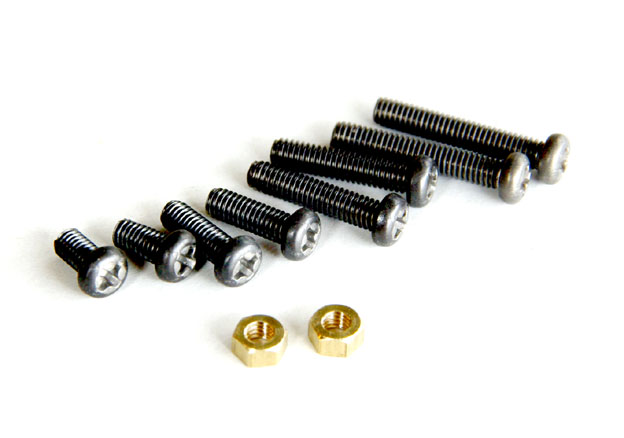 HS-3 is the new style head shell which uses the boxwood material of the quality of the material which was rare and was excellent.

Boxwood material is the very good wood currently used for the comb (comb), the seal, etc. in ancient times.

Although specific gravity is about 0.75 and a grade somewhat heavier than cherry tree material, it is very fine, and is homogeneous and the grain is fineness to the extent that it is not visible with the naked eye.

The African blackwood is excelled in this point.

It has wooden strength, and the strength and elasticity which are not missing even if it gives precise high processing like a comb or a seal.

It was actually used also for the pic (plectrum) of a samisen.

Material decreases and it has become a more rare material than an ebony recently.

I decided to produce commercially, since the good result was obtained when it was used for head shell, since this precious boxwood material was obtained at our company lately.

Although boxwood material is lighter than an ebony, when it carries out from the relation of the weight and strength, it is the feature that strength is large considering the lightness.

Then, in order to finish comparatively lightly, it was considered as the same design as HS-1A.

As a result, result weight became quite light with 8.2g.

Generally, the dynamic sensitivity becomes high, so that the weight in which the tone arm included a cartridge and head shell is light.

I recommend you to use as a lighter oscillating system taking advantage of the lightness in the case of HS-3.

After carrying out a surface treatment to finish of the appearance of HS-3 in clear eco-paints, I displayed the name of article by laser sculpture in the form where it is near with the cloth of a material.

The appearance which the yellow taste cut for a while has peculiar dignity.

A finger hook is a product made from brass of gold plating.

Since the wood itself does not make a peculiar resonance sound, there is also almost no resonance of the finger hook which poses a problem by metal shell.

BT-1 is a set of the screw used when a cartridge is fixed.

The quality of the material is light at a titanium alloy, and is high, and if it is used when fixing a cartridge, its sound quality will improve. [ of strength ]

Since a cartridge picks up unevenness of a record board as a music signal and is reproduced, the influence of the vibration appears greatly.

Although influence on the sound quality of head shell is great, of course, the screw which fixes a cartridge also influences sound greatly.

It seems that it becomes sound soft material had soft sound and hard material had hard sound.

Specific gravity of a titanium alloy is abbreviation halves, such as 4.5 and brass, and since strength is so hard that it is comparable also to steel, it is used for various tools etc. these days.

Since it is used for the diaphragm of a horn driver etc. also in the direction of sound, of course, it can be said that the merit of the sound quality side is large.

It is said that the light and stronger quality of the material of the speed (acoustic velocity) of the sound which generally gets across to a material is earlier.

It is proving that these conditions are excellent in a titanium alloy as a setscrew of a cartridge.

If it is actually used combining HS-3 and BT-1, it will be light and an early sound of a reaction will be obtained.

Please confirm these sound quality improvement effects with your equipment.

In addition, although the gold plating nut made from brass is attached to BT-1 as a nut for fixation, this nut has manufactured and adopted the small type of an outside dimension on the special order.

Therefore, even if it uses it for the cartridge side, the attachment part of almost all cartridges is suited reasonable.

A nut is M2.6 and the opposite neighborhood is 4.0mm.

HS-3 Specifications

material: -- body: -- boxwood material (clear eco-paint finish)

Finger-hook part: Brass (nonmagnetic gold plating finish)

Outside dimension: 18 (W) 50 (L) 18 (H) Except for an attachment part and a finger hook section

Prudence: 8.2g (attachment screw containing a lead is not included)

Accessories: Normalized form 4 color shell lead attachment 3 sorts of product gold plating attachment screw attachment made from brass

Price: yen9,000

BT-1 Specifications

Material: The product bolt cloth finish made from a titanium alloy (thin black), and a brass gold plating nut

Size: Plus head titanium bolt M2.6mm, in length 6 mm, 8 mm, 12 mm, 15 mm [ two ] each A total of eight

Two gold plating nut made from brass, 4mm wides

Price: yen3,500
---
その他 : 弊社の加工技術を駆使した木材、樹脂等の精密加工も承っています。(詳細はお問い合わせください)
Besides: the processing technology of our company even the precise processing of the lumber, resin etc. that utilized it are informed. (Inquire the details)
---
山本音響工芸 ホームページトップ
Yamamoto Sound Craft Homepage TOP
(日本語/English)


山本音響工芸株式会社 675-1323兵庫県小野市榊町726 TEL0794-62-5655 FAX0794-63-6405
Yamamoto Sound Craft Corp. 726 Sakaki-tyo Ono-city Hyogo 675-1323 Japan / Tel 81-794-62-5655 Fax 81-794-63-6405
お問い合わせ(Inquiry): shige-y@mh1.117.ne.jp
担当(Charge):山本(Yamamoto)
---
Copyright ? 2002-2009 Yamamoto Sound Craft All Rights Reserved.
---