A skid, the prevention from a fall, the gell-like pressure sensitive adhesive sheet for vibrational absorptionProduct gell made from urethane elastomer sheet GS-9
20mm dia. 1mm thickness Eight sheet is entered. 2,300yen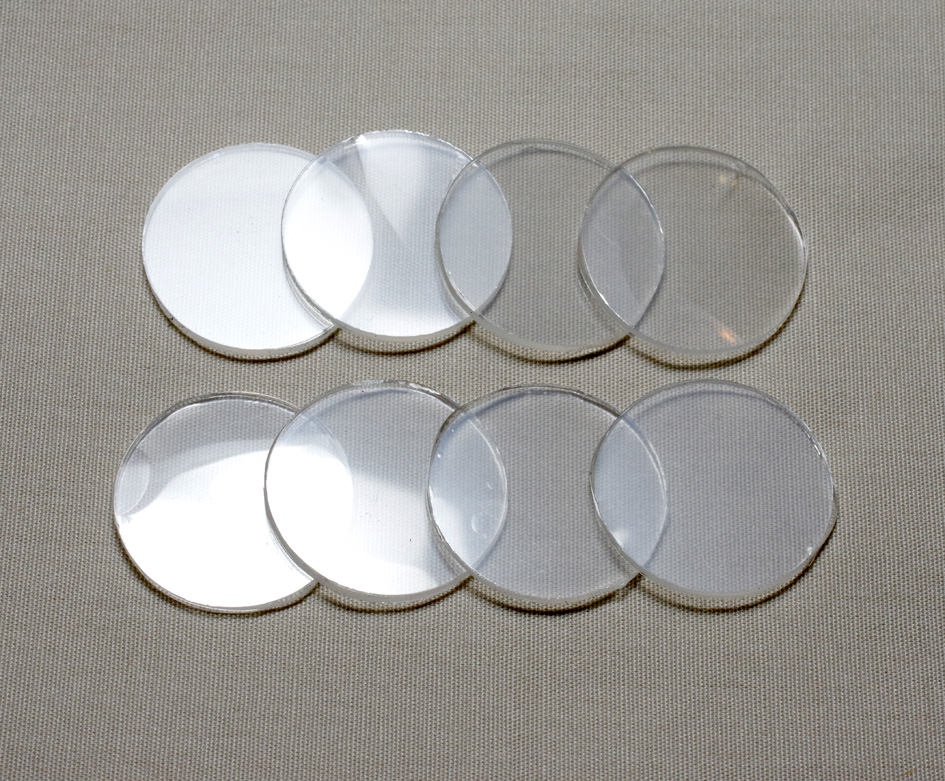 It is a soft gell-like pressure sensitive adhesive sheet which covers with under a speaker etc. and which is used mainly for a skid and the prevention from a fall.
A material is a sheet of the shape of special gell which a paste residue does not produce, while there is adhesiveness of a urethane elastomer.
A color is clear (transparent) and has almost no influence which it has on the equipment to install.
It is used for the use which prevents a speaker's moving in the cases, such as an earthquake, or falling.
Since the film for protection is stuck on both sides, please remove it and use it, inserting between a speaker and a stand.
Since it だた and adhesive power is not so powerful, it is not guaranteeing the prevention from a fall in case of a massive earthquake, either.
Please use it on the responsibility for an own one.
Since thickness is 1mm thickness and thinning, the influence which it has on sound quality has decreased.
Directions for use wipe off dirt and garbage of a setting position first, remove the protection sheet of one side of GS-9, and stick it on the setting position.
The protection sheet of the field of the after that remainder is removed, and a speaker etc. is put on the place.
Since there is adhesiveness, and it is difficult to replace, please perform a place arrangement carefully.