We displayed to the 15th vacuum-tube audio fair 2009.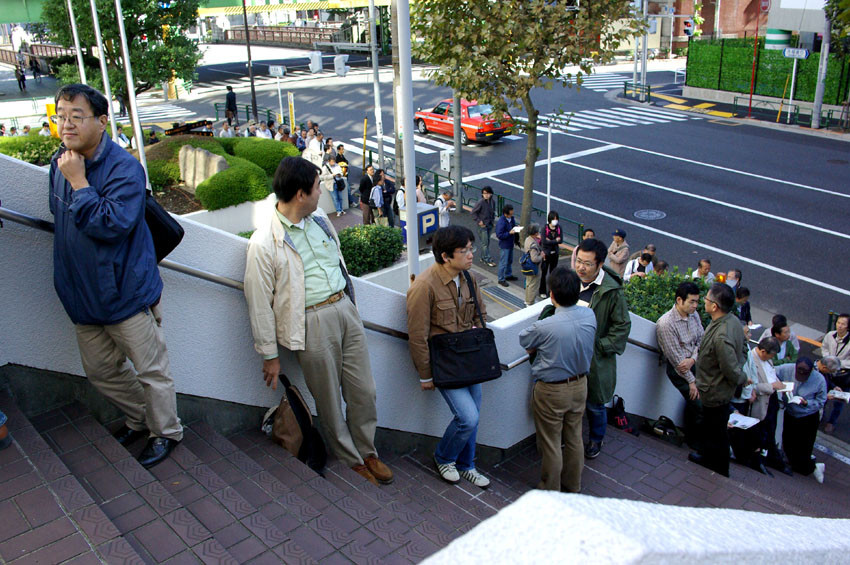 Our company displayed to the 15th vacuum-tube audio fair 2009 held Sonpokaikan in Akihabara in Tokyo on October 11 and the 12th.

It was blessed with fine weather and the person of many vacuum tube audio fans came this year.

It seems that a visitor's long sequence is made before opening on the day of opening on October 11, and the length was set to not less than 100m.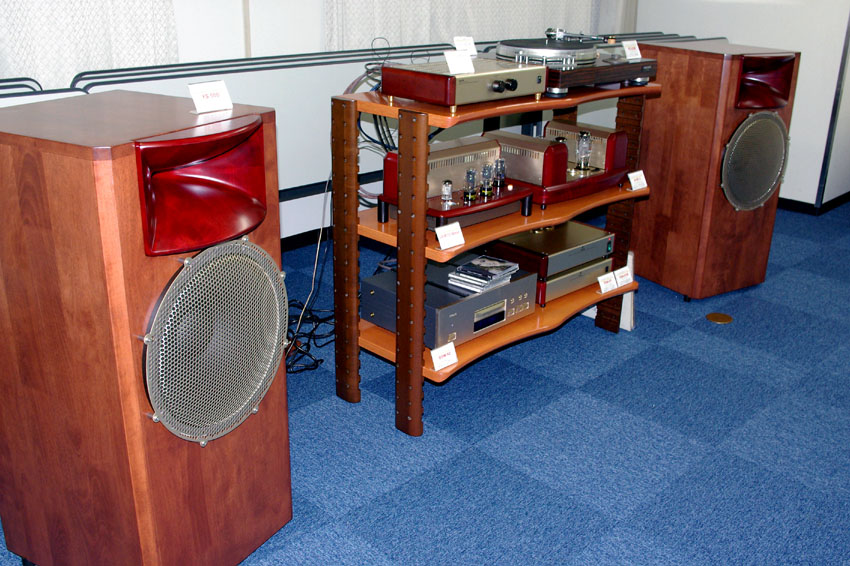 Our company borrowed one independent room, and you played by turns and it heard an analog record and CD all day.

You asked the monophonic record around 1960 to playback of the analog record using YC-03M of a monophonic cartridge.

I did the comparison audition of DA converter YDA-01 of a transistor output, and tube output YDA-01B to CD.

The difference between a delicate sound of YDA-01 and a fascinating sound of YDA-01B was attracting attention.

A-08 S-WE101DVersion and A-06-3 were used for power amplifier, and speaker YS-500 of the new product was sounded.

It seemed that volume almost sufficient in the combination of YS-500 of the efficiency of 98 dB/W was obtained although it was 0.6W, and the output of A-08 S-WE101DVersion was able to carry out skilled of the charm of a sound with which WE101D became brave enough.

On the other hand, since A-06-3 had the output as large as 4W enough, a generous sound was able to be enjoyed.

It seemed that YS-500 of the speaker enjoyed the sound with the height reason of the efficiency, and force.

However, it has influence of reflective from the desk on the back of a speaker, and reverberation thought that he would like to carry out many sound absorption processings for a while.

I would like to improve the point in fair next year.

Please expect.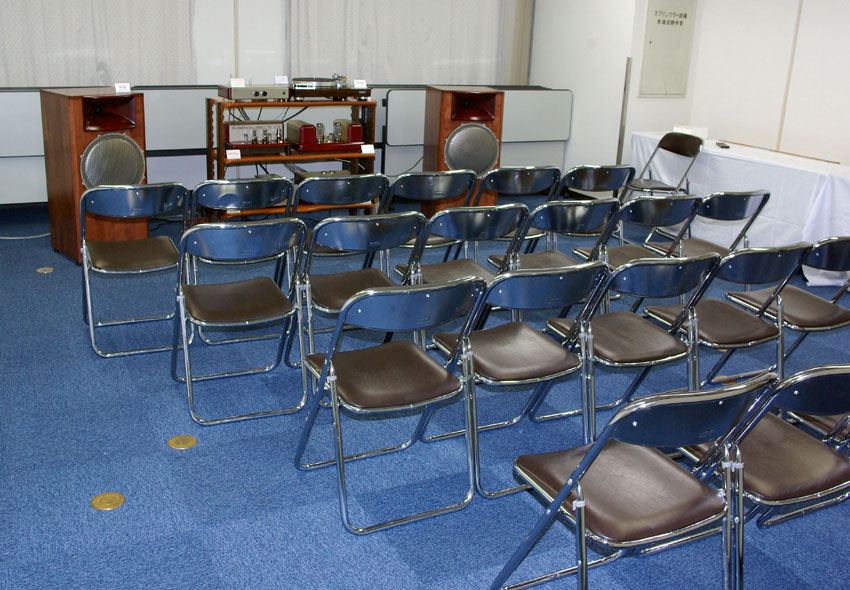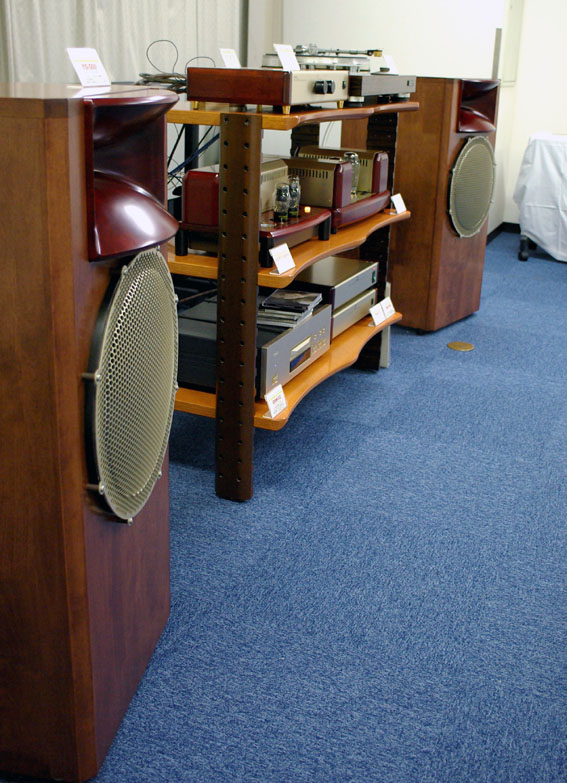 ---
その他 : 弊社の加工技術を駆使した木材、樹脂等の精密加工も承っています。(詳細はお問い合わせください)
Besides: the processing technology of our company even the precise processing of the lumber, resin etc. that utilized it are informed. (Inquire the details)
---
山本音響工芸 ホームページトップ
Yamamoto Sound Craft Homepage TOP
(日本語/English)


山本音響工芸株式会社 675-1323兵庫県小野市榊町726 TEL0794-62-5655 FAX0794-63-6405
Yamamoto Sound Craft Corp. 726 Sakaki-tyo Ono-city Hyogo 675-1323 Japan / Tel 81-794-62-5655 Fax 81-794-63-6405
お問い合わせ(Inquiry): shige-y@mh1.117.ne.jp
担当(Charge):山本(Yamamoto)
---
Copyright ? 2002-2009 Yamamoto Sound Craft All Rights Reserved.
---